Tweet
From the amazing people at U2BR, who are fellow U2ters!
Visit their site
here.
I google translated their original post, and pasted it below.
U2 360 - First Image of Box Set
The
German Amazon
released the first image of the contents of the Super Deluxe Box Set of "U2 360 At The Rose Bowl."
See: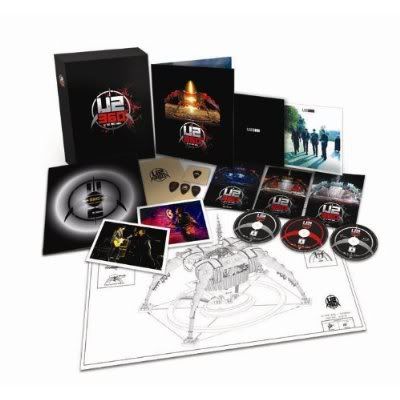 Remember that in Brazil we have the blu ray releases, dvd dvd simple and twofold.
Unfortunately this wonder is possible only through imports.